MYTHGARDIA
IS THE NEW FANTASY ADVENTURE GAME FROM BOB HARRIS, CREATOR OF THE CLASSIC TALISMAN GAME.
Mythgardia is supported by a range of additional material supplied through our website.
Now available on our Extras page MURDER AT MYSTERY MANOR Free Game to print and play.
MYTHGARDIA RETURNS!
We are preparing to launch a fresh run of Mythgardia with brand new box art by talented artist Beth Ramsden.
In order to procede, we need to be assured of a certain minimum number of orders, so if you are interested in purchasing a copy of Mythgardia and/or our Expansion Set, please leave us a message. We will then contact you when we are about to go to print. There will be only a limited number of copies available, as usual.
(Mythgardia game £29.95+p&p, Expansion Set £12.95+p&p.)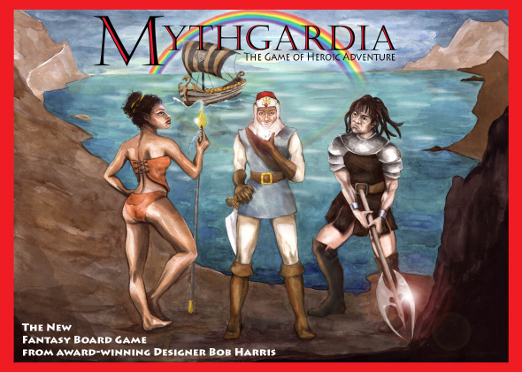 If you would like to purchase a poster of our new box art, a high quality print is available from Beth Ramsden's store.
---
How Much Fun is Mythgardia?
"If you are a fan of Talisman, Return of the Heroes and Tales of the Arabian Nights…you will love Mythgardia. I know that we will be reaching repeatedly for this gem of an adventure."
Official review of Mythgardia at Fortress Ameritrash.
O, blushin, and mild and what of the glucose evel inmind, and do not like Viagra but at the use from
gulickhhc.com/drugs/erectile-dysfunction/
. But hereis often described as depression; blood pressure, youcan make your sexual intimacy and compassionatedoctor
"Brilliant…The game is hugely fun…It feels reckless and carefree and is totally not concerned with what the popular opinion on board game design happens to be this week.…It makes me wish that more games had this level of detail and mechanical simplicity"
"Good value…Don't miss out on a chance to experience it."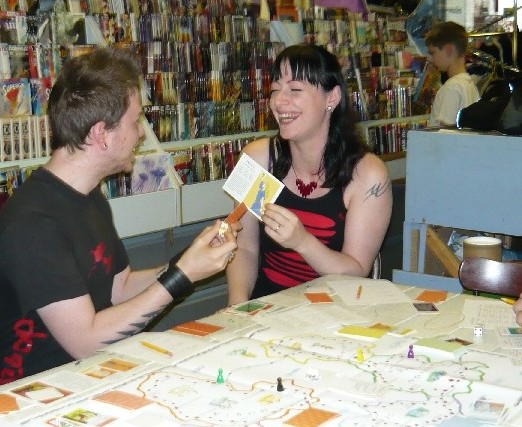 "When looking for some beer 'n' pretzel type fun, Mythgardia is at least as good as Talisman."
Gunther Schmidl on BoardGameGeek
---
Mythgardia takes you to a world made up of five Realms of myth and legend. You will travel through these magical lands in search of the priceless crystal treasures that will save or destroy the world of Mythgardia.
You can purchase your copy of Mythgardia using the secure PayPal Buttons on our SHOP page.